eStore
Products & Services
Links
Contact Us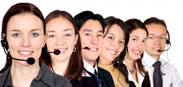 ARMVET Printing Company Inc.
4655 Arellano Ave., Palanan,
Makati City 1235 Philippines
Tel
:
+632 85518881 to 83
+632 85564533 to 35
+632 88040688
+632 85511803
Cell
:
+63920 9523648
Like Us on Facebook
Home
The work we do around here involves the interplay of arts and science. We play with shapes and colors to get your message across but we ensure that the product of the imagination is reproducible in current lithography.
Here at ARMVET, creative and technical processes are intimately linked because we believe that communicating thru the printed form should be both engaging and practical.
Take a closer look at our different Divisions below and see how we can help in your print projects.