eStore
Products & Services
Links
Contact Us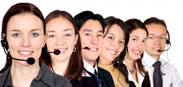 ARMVET Printing Company Inc.
4655 Arellano Ave., Palanan,
Makati City 1235 Philippines
Tel
:
+632 85518881 to 83
+632 85564533 to 35
+632 88040688
+632 85511803
Cell
:
+63920 9523648
Like Us on Facebook

Back
Product Name
:
Philippine Folk Tales Storybooks Collection
Product Code
:
SBSetFolk5
Price
:
PHP 110.00


PHP 175.00

Weight
:
0.25kg
Availability
:
Yes
Product description:

Reading books can expand a child's world. Active Mind's Philippine Folk Tales Storybooks is a collection of stories of popular local legends and fables presented in simple and easy-to-read text with fun and colourful illustrations. These storybooks are designed to capture your child's interest, develop reading skill and build vocabulary through the dual language text.




Start an adventure today with your child through reading.




SBSetFolk5 includes ANY FIVE of the following titles selected randomly:
SB011 Alamat ng Lahi
SB012 Alamat ng Dama de Noche
SB013 Si Malakas at si Maganda
SB014 Maria Makiling
SB015 Si Pagong at si Kuneho
SB016 Alamat ng Lansones
SB017 Alamat ng Paru-paro
SB018 Alamat ng Sampaguita
SB019 Alamat ng Makahiya
SB020 Ang Liwanag ng Alitaptap
SB021 Si Juan at ang mga Alimango
SB022 Leon at Daga
SB023 Si Pagong at si Matsing
SB024 Ang Kabayo ng Mangangalakal
8.5 in x 11 in.
12 pages
All pages in full color
Printed on glossy paper
SBSetFolk5
-Philippine Folk Tales Storybooks Collection
Price: PHP 110.00


PHP 175.00


Weight: 0.25kg
Product Reviews: [Add Review]